Cat Napping Suburban Retreat Pty Ltd
BOOKINGS.CATNAPPING.COM.AU
Category
CUSTOM SYSTEM DEVELOPMENT, MOBILE APP
Project Information
Cat Napping is a cat boarding facility currently operating in four areas across Melbourne: Hoppers Crossing, Spotswood, Tullamarine and Melton. Cat owners have a range of packages to choose from depending on the size of the retreat, price per night and food options.
The project involved building a booking platform to facilitate online and manual / phone bookings. Cat owners can receive photos and other updates via the Cat Napping mobile app available on iOS and Android platforms.
Services provided
Architecture, design and development of the booking platform for Cat Napping
Module for centrally managing all bookings for any number of locations
Booking diary and spreadsheet modules
Payment processing platform for online payments (and refunds) via credit card, PayPal and AfterPay
Integration with Xero for invoice and credit note creation
Mobile app to send/receive photos and messages related to the stay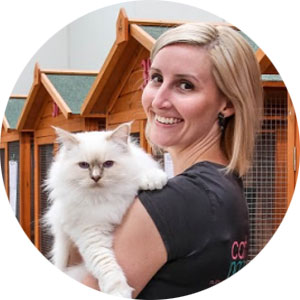 A few years ago, I realised that my business was losing money due to the inadequate ways I was recording bookings, recording payments and keeping track of availability. I searched the internet for a program that was designed for boarding catteries but found most of the targeted boarding kennels with lots of dog-related features.
I then began looking for a developer to turn my idea of an ideal boarding cattery software into life. Never having to hire such a person/company before I wasn't sure where to look or how to determine they understood the task at hand. I had two developers promise me they'll develop what I wanted, but both returned my deposit and gave up after a few months. I had pretty much given up the idea of creating my own software when I got talking to a woman on a Facebook business page who recommended Maddy from Xtreme Soft Solutions.
From the first contact, he was amazing to deal with and understood what I wanted to create. After developing an email relationship, throwing ideas back and forth we met in person to run through it. He suggested ideas and features I haven't thought of nor knew were possible. Throughout the build stage, he kept me up to date on where he was at and showed me previews to make sure I was happy. Over the past two years, he has further improved my system and I just love that he understands all the crazy ideas I come up with for it.
Thank you Xtreme Soft Solutions for changing the way I do business.
Ebony Centazzo - Founder, Cat Napping (catnapping.com.au)
Online Booking Platform
Customers can book any location and retreat for the required duration and pay via Credit Card, PayPal or AfterPay. Customers can purchase additional merchandise (ex. Toys) if required during the booking process. Invoices are automatically created in Xero.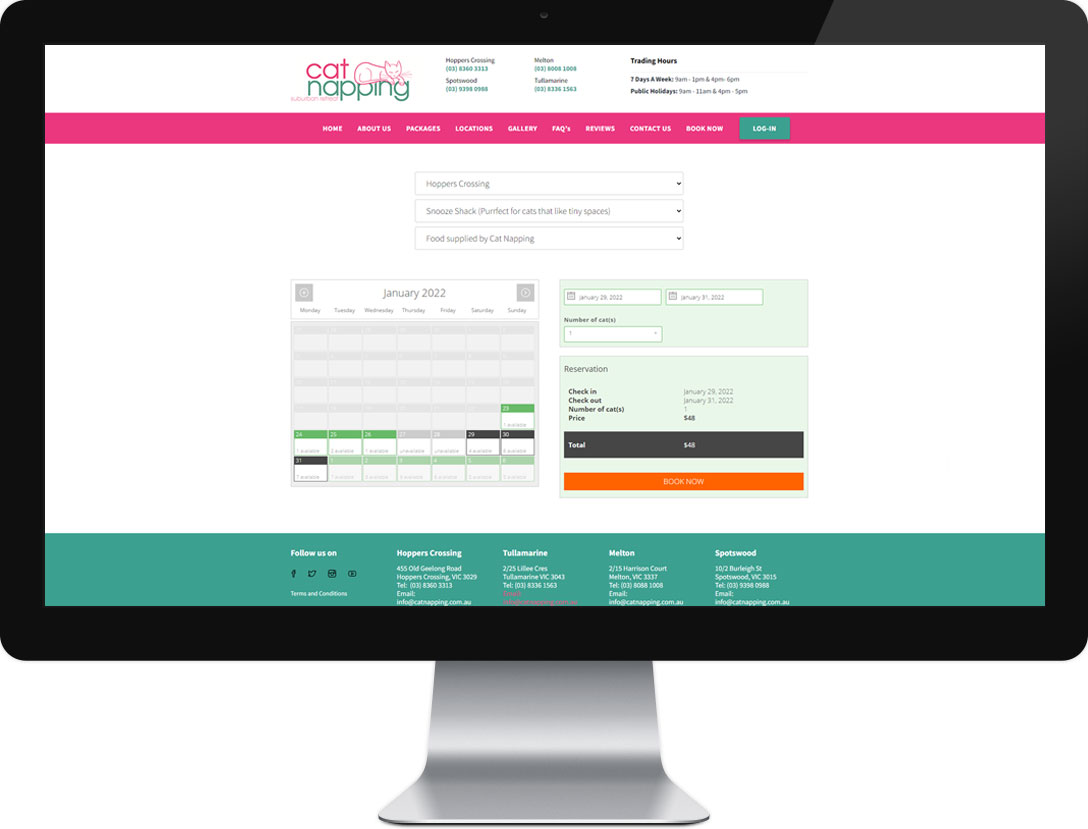 Booking and Profile Management
Customers can manage their bookings and profile via the account. Functions include cancelling the booking and uploading cat information such as a cat photo, VET certificates, emergency contact details, VET information, and other details. Refunds are automatically processed upon cancellation of bookings, and credit notes are created in Xero.
Central Booking Management for staff
Staff can centrally manage all bookings via the backend system, including processing check-ins/ checkouts, modifying bookings, processing cancellations and refunds, accessing booking diary, spreadsheet and reports, coupon code management, customer management, products management and many other functions.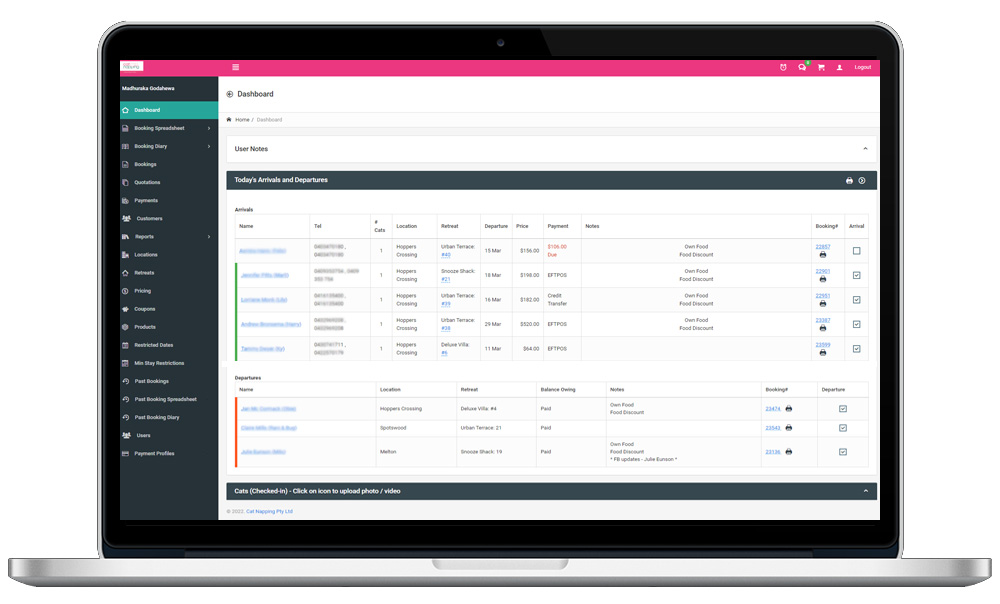 Mobile App
Cat Owners can access photos and messages related to their cat's stay via the mobile app. In addition to that, customers can make bookings and manage their previous bookings via the app. The mobile app is available on iOS and Android platforms.