Category
e-Commerce Website
Project Information
Whether you're buying or selling, Luxe.It.Fwd is the most trusted online destination for second-hand luxury in Australia. It champions the resale and reuse of authentic pre-owned luxury handbags, watches, jewellery, and accessories from premium designer brands together with the luxury experience one might expect as if buying new from the boutique.
The project involved migrating the website from Magento 1 to Magento 2 and developing a retail management system that integrates the most commonly used third party systems to increase staff productivity.
Services provided
Upgrade from Magento 1 to Magento 2
Magento e-Commerce store design and development
Integrations with third-party systems for Email Marketing, Shipping and Order Management
Retail Management System to centrally manage orders, shipping and accounting
Extend the functionality with Magento custom extensions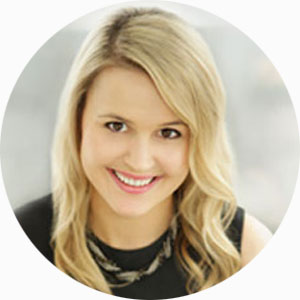 Having worked with Madhuraka for almost 2 years, I cannot recommend him highly enough. He has excellent technical skills and implements jobs in the specific manner envisioned, along with providing guidance as to how things can be improved.
Equally as important though, Madhuraka is incredibly responsive and a fantastic communicator. He gets work done really quickly and to a high standard.
Madhuraka is also very patient and great at explaining technical concepts in a really simple way so that non-technical people like me always understand what's going on. He is a rare find!
Miranda Gillespie - Director | Luxe.It.Fwd
Luxe.It.Fwd is Australia's most trusted online reseller of authentic pre-owned luxury bags, watches and accessories. With the 100% Authenticity Guarantee, you can shop with peace of mind knowing that independent specialist authenticators have authenticated every item in the collection prior to listing.
Read our complete case study
Magento 2 Website
To ensure Luxe.It.Fwd will continue to be PCI compliant, a new Magento 2 website was designed and developed to replace the old Magento 1 website. It is critical to adhere to PCI-DSS. Failure to comply can result in substantial financial penalties, damaged reputation, and loss of customer trust, leading to a drop in sales and a potential cease in trading.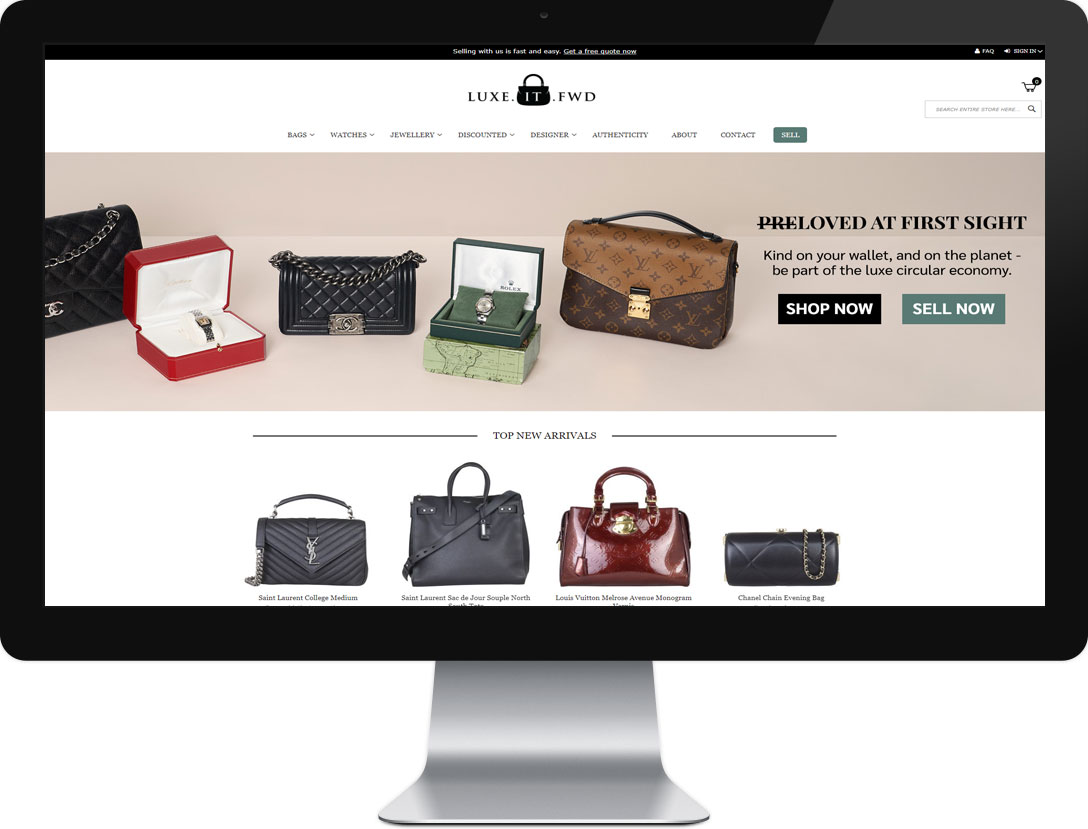 Advanced Searching Support
Advanced Searching is implemented to automatically detect and correct typos in search terms without using any external validation tool. Live searching lets users see search results in real-time while typing the search terms into the search box.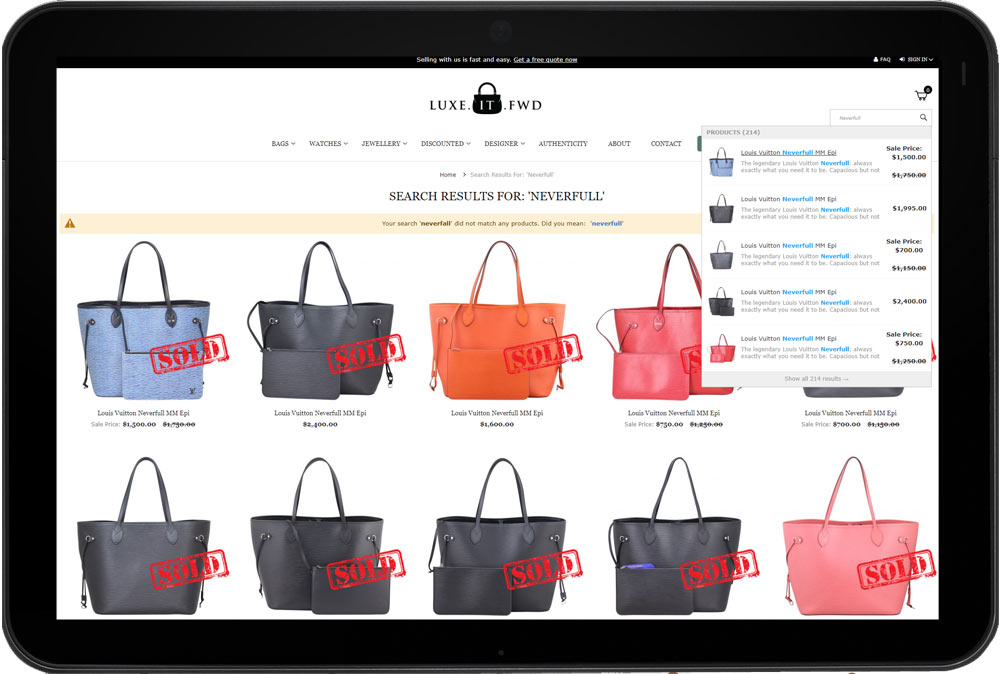 Product Details Page (PDP) and Checkout
PDP has a gallery plugin that allows the customers to scroll through multiple product images and enlarge specific areas of each image to get a very close look at the product. One-step checkout with various payment options ensures a smooth checkout process for the customer.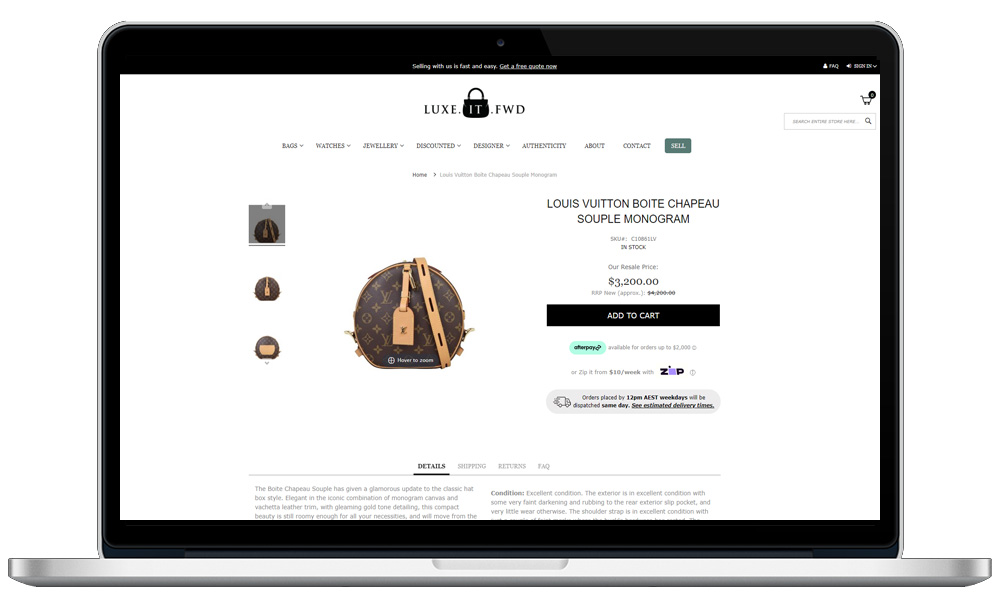 Mobile friendly fully responsive design
Each page on Luxe.It.Fwd website has been carefully designed to provide maximum accessibility to customers on any device, whether it is a desktop, tablet or smartphone. This includes the home page, product listing pages (PLP), product detail pages (PDP), search results and static pages.