CareerSpot Pty Ltd
bookings.ninjakids.com.au
Project Information
Ninja Kids offer "Ninja Warrior" style obstacle courses, tumbling classes, school holidays programs and host epic birthday parties for children aged 3 to 15.
The project involved the development of the corporate website and booking system. Parents can book online for school holiday programs and birthday parties for children at any of their locations.
Services provided
Development of the corporate website and backend content management system (CMS)
Architecture and development of the online booking system for school holiday programs and birthday parties
Module for centrally managing all bookings for any number of venues
Payment processing platform for online payments (and refunds) via credit card
Ninja Kids Corporate Website and CMS
The website includes several static content pages, including the home page, classes, class timetable, birthday party information, coaches and gallery section. The website runs on a WordPress® CMS backend and integrates with the Ninja Kids School Holiday and Birthday Party Booking System.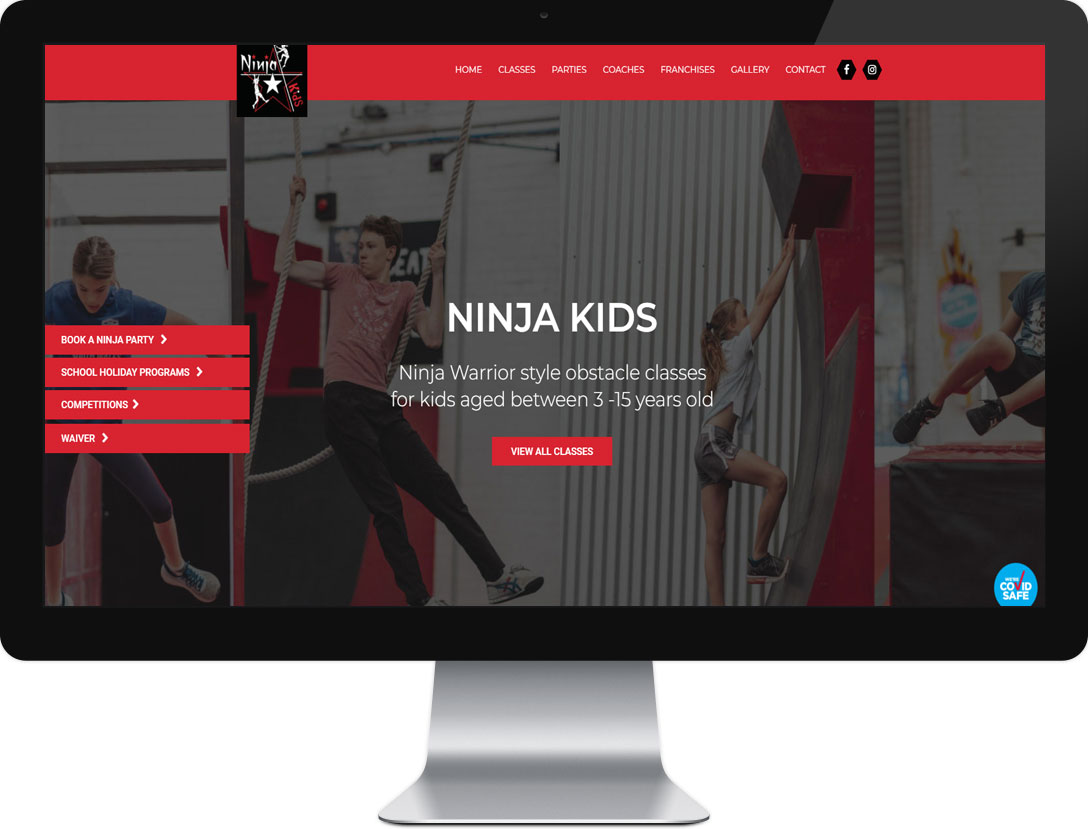 School Holiday and Birthday Party Booking Platform
A completely custom-written platform allows Ninja Kids to accept bookings related to school holiday programs and private birthday party events. It is integrated with Stripe for online credit card processing, and customers receive an invoice upon completion of the booking. Parents can also update details of their children, including any medical conditions that might be relevant to the activities they would perform during the program.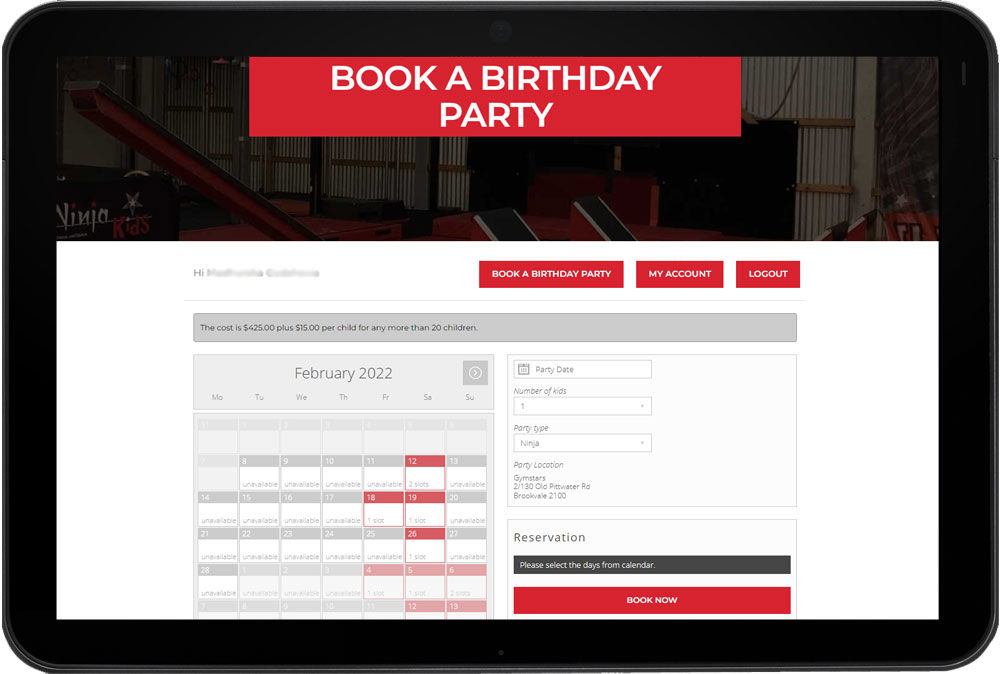 Central Booking Management for staff
Staff can centrally manage all bookings, waivers, coupon codes, customers in addition via the backend system. It can also process cancellations and refunds, update class/ party pricing, update party capacity for each party location, generate reports, and perform several other functions.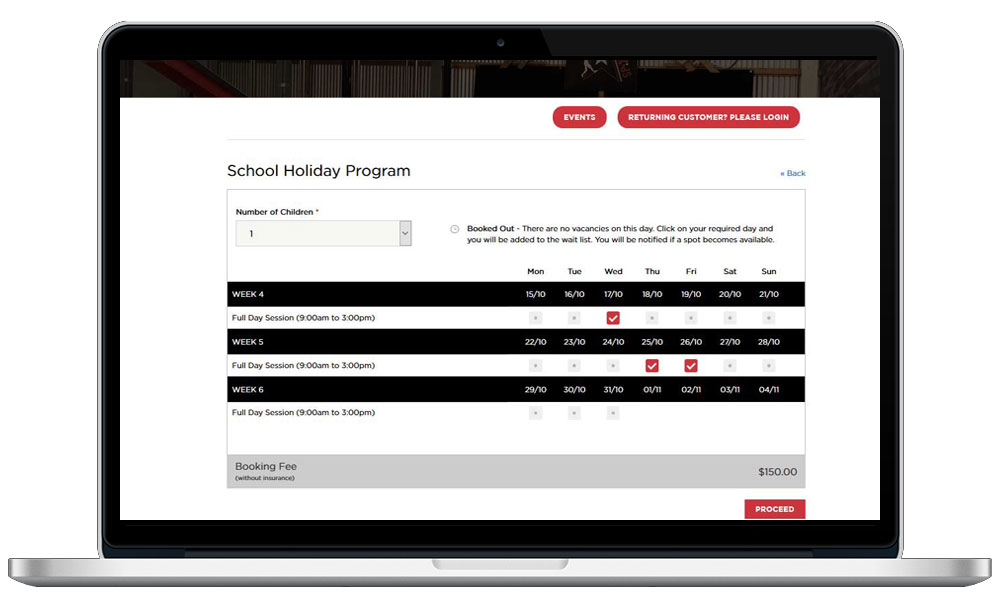 Mobile friendly fully responsive design
Each page on Ninja Kids website, School Holiday and Birthday Party Booking Platform and Booking Management Platform has been carefully designed to provide maximum accessibility on any device, whether it is a desktop, tablet or smartphone.