The Elevatory
www.theelevatory.com
Category
Web Development, Membership Management System
Project Information
The Elevatory® is an online platform for female entrepreneurs to learn and advance skills related to all aspects of running a small business. With its signature Mastermind program, content is provided via audio and video lessons in addition to the one-on-one support available via the coaching forum.
The project involved architecture and development of the membership management platform, content delivery platform, user forum for one-on-one support, and customer management platform.
Services provided
Architecture and development of the membership management platform with online payment processing
Development of the corporate website and backend content management system (CMS)
Integration with Xero for automatic invoice creation
Integration with ActiveCampaign (Email Marketing Platform)
User forum module for one-on-support with coaches
Development of the customer management system for coaches to communicate with clients and among themselves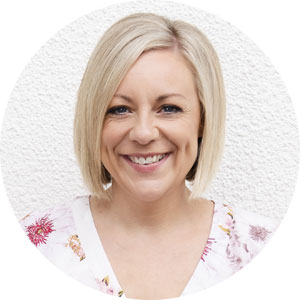 I've worked with the xtreme web team for close to 5 years now and could not do business without them. They have been by my side at every twist and turn as we've evolved and grown.
From a dashboard for our clients, to a client management system for our coaching team, through to our sales funnels and marketing systems – everything has been custom designed to ensure the highest quality experience for prospects, clients and my colleagues. I love that we can literally have everything working the way we want, when we need it. And I'm excited to see what we build next together'
Anna Jonak- Founder, The Elevatory (www.theelevatory.com.au)
The Elevatory provides 1:1 support from an expert coaching team, an elite peer to peer network and a distinct step by step coaching process that produces guaranteed results. It's specifically designed for women, by women, with an intimate approach that is tailored to each business
Get in touch today!
The Elevatory® Corporate Website and CMS
The website includes several static content pages, survey and questionnaire pages, the ability to purchase membership plans, and many landing pages connected to different sales funnels in ActiveCampaign (Email Marketing Platform). The website uses Joomla® CMS.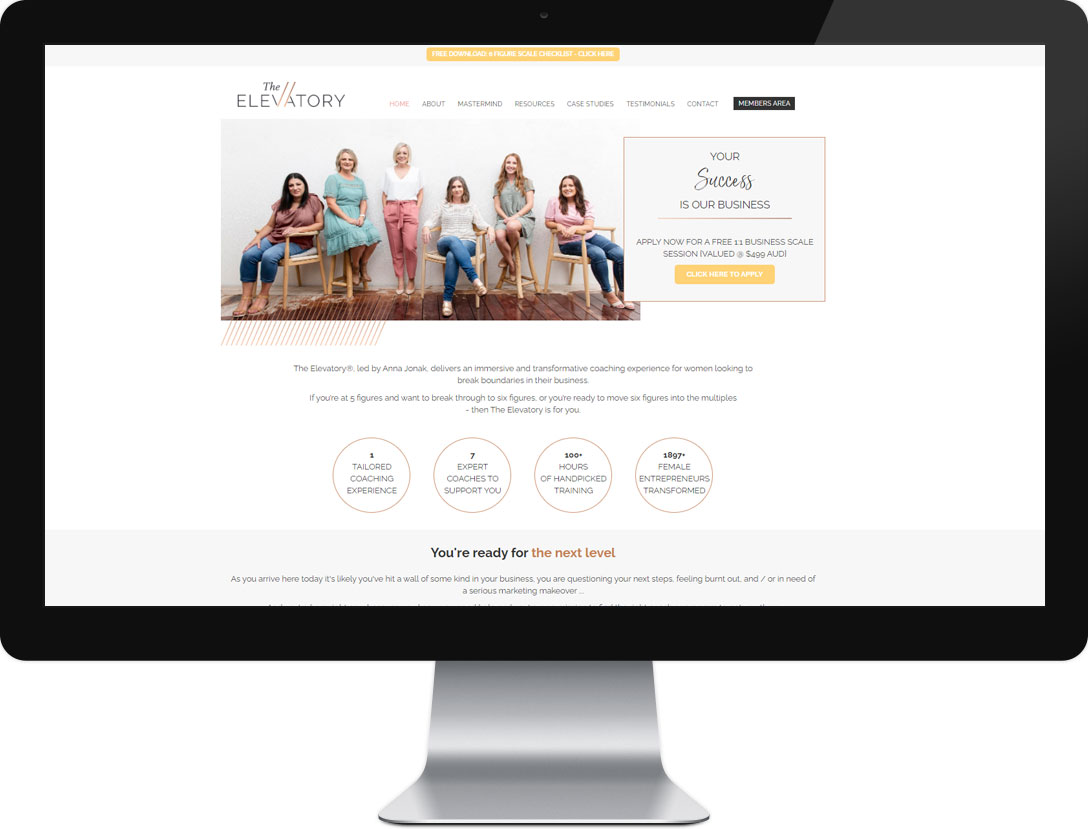 Membership Management Platform
The platform can handle both full-payment/ fixed term subscriptions and payment plans. Clients can update their details, update credit card information and upgrade/ downgrade their subscriptions within their account. When a recurring payment fails, the customer will be automatically blocked from accessing the platform until the due amount is settled. The active subscription plans determine access to content and other areas and are revoked upon the expiry. Scheduled automatic renewals and subscription expiry reminders are among the other functionalities. Invoices are automatically created in Xero, and member details are synced with ActiveCampaign.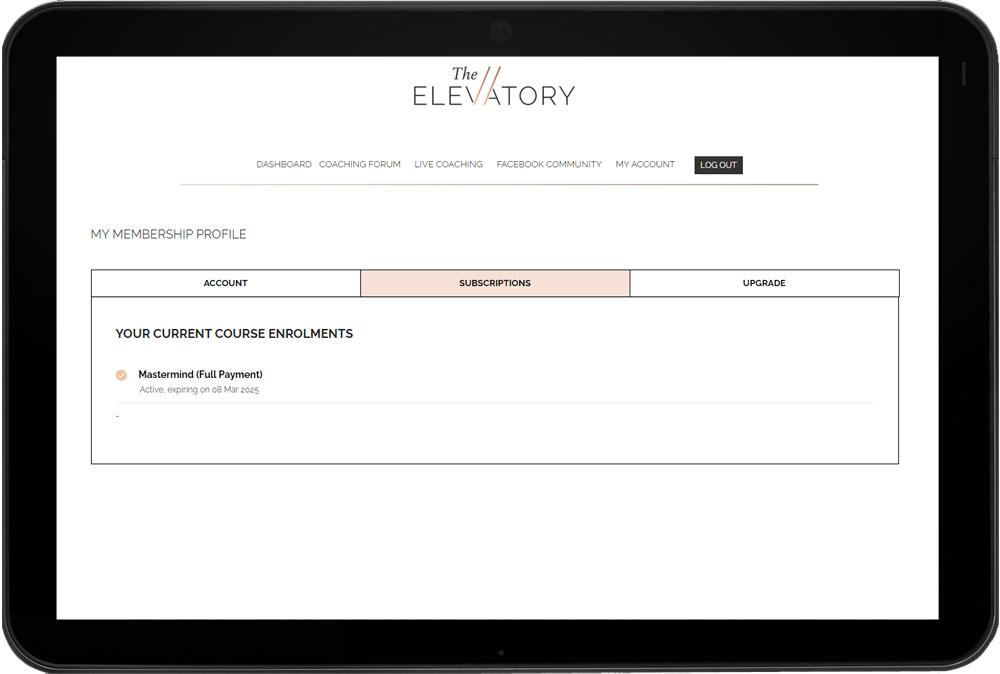 Customer Management Platform
Creates the basis for staff and coaches to provide one-on-one support to clients and communicate among themselves regarding the progress of the client, notes for next meeting and tag other coaches for input. The system is integrated with coach calendars to automatically import their upcoming meeting details with clients.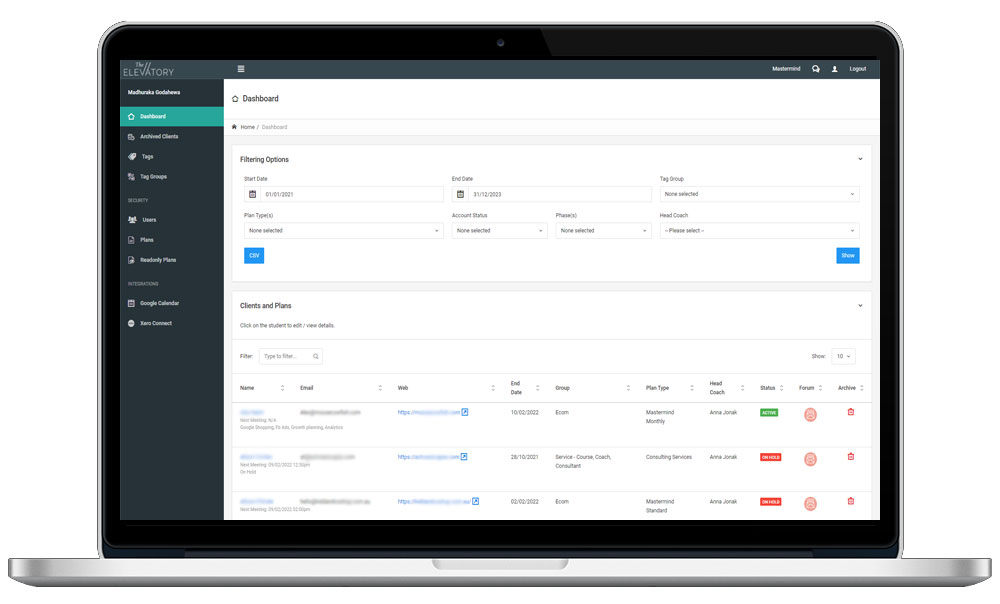 Mobile friendly fully responsive design
Each page on The Elevatory® website, Membership Management System and Customer Management Platform has been carefully designed to provide maximum accessibility on any device, whether it is a desktop, tablet or smartphone.